What is CBD
Cannabidiol, better known as CBD, is one of the 113 chemical compounds known as cannabinoids found in the hemp plant, which accounts for up to 40% of the plant's extract. Tetrahydrocannabinol (THC) is the main psychoactive cannabinoid in cannabis and is responsible for the getting intoxicated sensation often associated with cannabis.
CBD is not psychotropic which makes it an appealing option for those who are looking for pain relief without the mind-altering effects of medical cannabis. CBD oil is made by extracting the CBD compound from the cannabis plant, then going ahead to dilute it with a carrier oil like coconut or hemp seed oil.
Getting to understand the difference between the three major types of cannabidiol products is one of the most important first steps to knowing which one suits you best. The three main types of CBD oil are as follows: full spectrum hemp oil (FSHO), broad spectrum hemp oil (BSHO) and isolate.
Full Spectrum
Full spectrum (or whole plant) hemp oil refers to when the oil extracted from the hemp plant contains the same cannabinoids and other compounds found in the original hemp plant. Unlike the other types cannabinoid oils, full spectrum hemp oil contains CBD, terpenes and other cannabinoids such as Cannabigerol (CBG), Cannabinol (CBN), Tetrahydrocannabinol (THC).
Full spectrum products are the most common. With full spectrum CBD oil products, you have the advantage of a mechanism called the "entourage effect" resulting from the action of THC. People who are subject to drug testing should be cautious when it comes to full spectrum products. The THC found in full spectrum hemp oil products is little (less than 0.3%), but can still trigger a positive drug test.
Broad Spectrum
Broad spectrum products contain most of the cannabinoids and terpenes and other substances found in the full spectrum products, but zero THC. These products go through additional refinement to isolate and remove as much THC as possible.
This allows for the "entourage effect or ensemble effect" mechanism to still be active. It is additionally a good choice for people who can't have traces of THC in their system.
Isolate
Isolate is typically referred to as cannabidiol in its purest form. This form of CBD oil is extracted from the cannabis plant and processed to remove all plant material, waxes, oils and more, leaving behind the pure cannabidiol. Isolate is usually found in the form of white powder or crystals.
This is the product of choice for those who get drug tested or are sensitive to cannabinoids especially THC. These products contain above 99% pure CBD in them as the CBD has literally been isolated from everything else.
You can find pre-made isolate oils that are infused with the crystalline isolate powder.
What Does Reserve Infusibles' Use?
At Reserve Infusibles, we use broad spectrum hemp oil in our products. Our clients have discovered the benefits for themselves are equivalent with full spectrum hemp oil, although many others still may need the full spectrum of cannabinoids – specifically THC.
Our formulations are compounded and created with bioavailability in mind. We make sure that your body can use as much of the broad spectrum hemp oil as possible!
Contact our team today for any questions or concerns to schedule a free consultation by clicking here.
---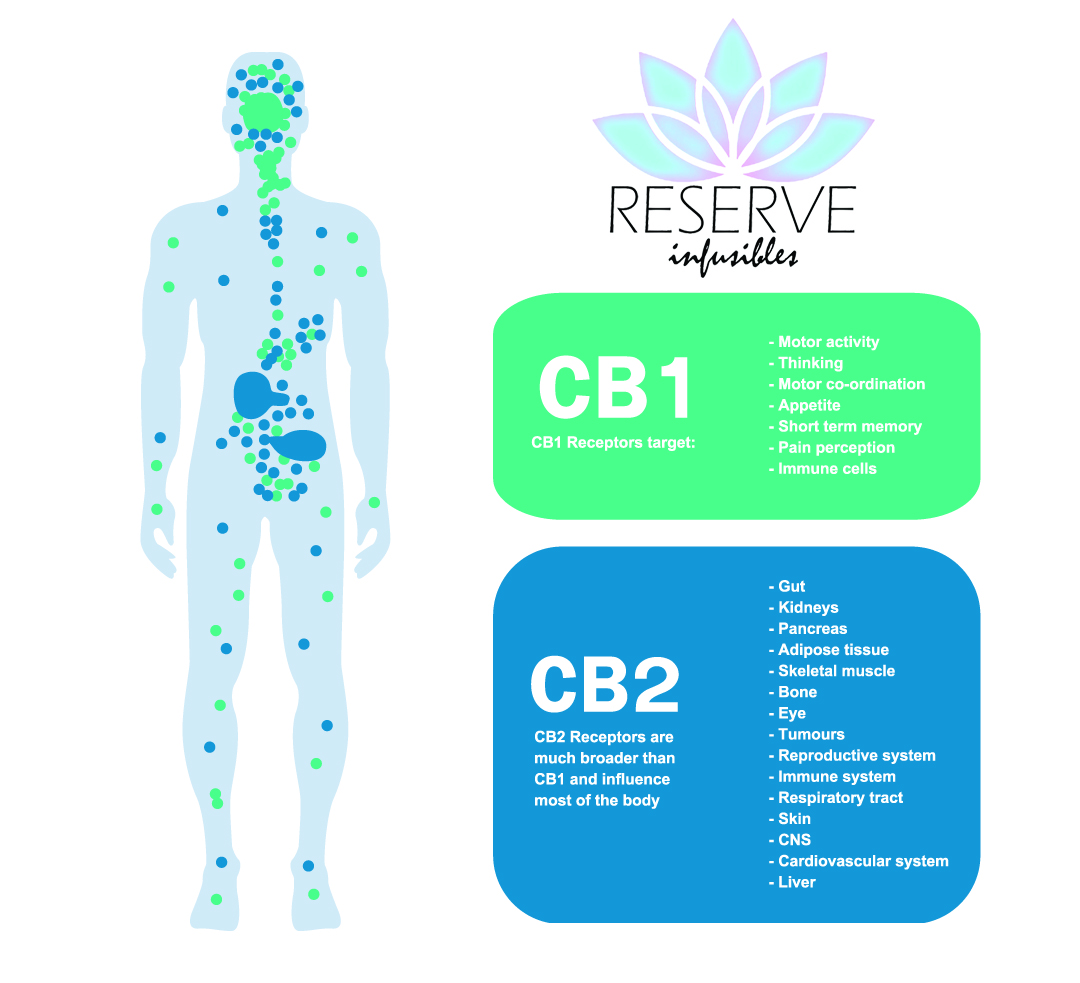 The Honest Oil
The endocannabinoid system is a unique system in the human body full of receptors found throughout the peripheral and central nervous system – all responsible for the processing and production of cann…
These products have not been evaluated by the Food and Drug Administration. These products are not intended to diagnose, treat, cure or prevent any disease.