World Class Flavor... Backed By Science.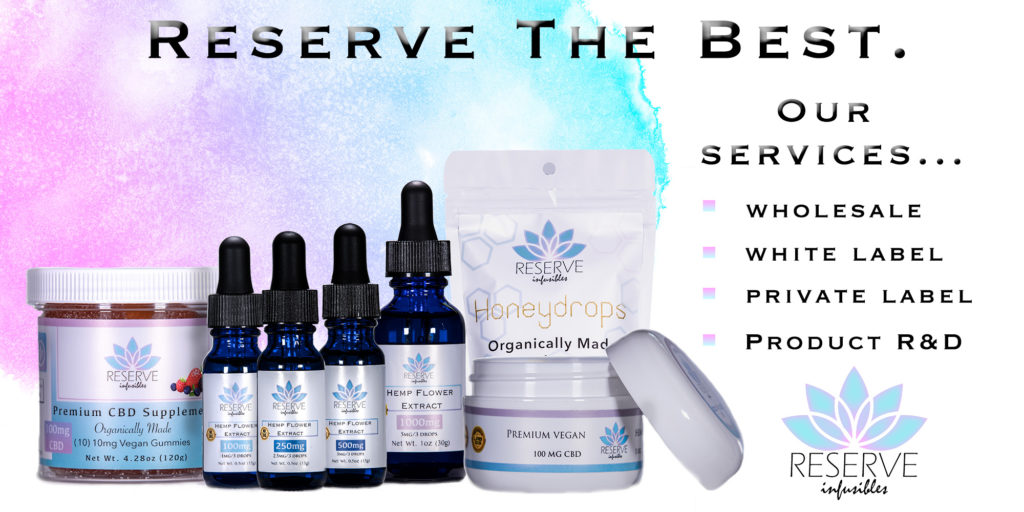 Reserve Infusibles is the Southeast's leading manufacturer for broad spectrum, organically-made vegan products. We are focused on producing the most effective broad spectrum products with world-class flavor. 
For any wholesale inquiries, please fill out the form below and a team member will contact you within 24 hours.
Thank you for your interest in Reserve Infusibles...
Please allow up to 24 hours for a team member to contact you.